Welcome to
Unipaq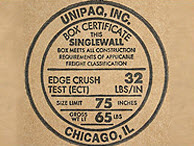 In 2020, Unipaq celebrated its 19th year as a leading supplier of packaging material. We began in 2001 as a custom packaging design company and still offer that service today.
But as we worked with companies on their custom packaging, we almost always got asked if we could supply everyday stock packaging too. Acting on this request, we began our venture into everyday stock packaging material.
Our business is built on 3 simple concepts:
The lowest pricing available
A huge selection of thousands of packaging products.
Quick & reliable shipping.
We hope you will value the quality products & services we offer, and keep coming back!
Unipaq